Introduction
Pedro Ortiz is an experienced planner and manager of metropolitan issues. The explosive growth is a challenge many metropolises around the world have to face on interrelated issues as Transport, Housing, Development Governance, Environment, Social, Economic, Infrastructures, etc. Many are the problems Metropolises are facing and little knowledge is around to handle these problems. It is a new phenomenon: it requires new knowledge, new approaches and new management procedures. Pedro Ortiz is one of the very few professionals around the world with extensive experience in this issue.
What You Can Expect
Pedro Ortiz approaches metropolitan issues in a integrated way. He has recently published with McGraw Hill 'The Art of Shaping the Metropolis' which is changing the approach to Metropolitan Management and Planning many cities are taking around the world.

He was in charge of the Metropolitan Plan of Madrid 1996 and had to integrate Environment, Transport, Economic activities, Social facilities and Housing, under the scope of Governance. He knows about how all these issues work together and how they have to interact to result in positive development in equilibrium for the metropolis.
Recent and Upcoming Commitments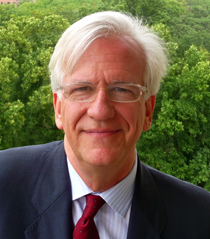 Pedro B. Ortiz
Date
Topic & Event Details
Location
February 25-28, 2018
Toluca Brainshop
IDB
Toluca, MEXICO
February 17-21, 2018
Metro Situation Analysis
TellME European Union
Sevilla, SPAIN
February 7-14, 2018
Metro-Discp Training Course
UN-Hab Global Meeting
Kuala Lumpur, MALAYSIA
February 1-7, 2018
Buenos Aires Brainshop
CIPPEC
Buenos Aires, ARGENTINA
December 9-12, 2017
Imagining Kingston
World Bank
Kingston, JAMAICA
December 9-13, 2017
Sustainability is affordable
9th GRIHA Summit, 18th 19th Dec, 2017
New Delhi, INDIA
December 4-8, 2017
Dialogo entre POT's y PEMOT's
Foro internacional de politica publica
Bogota, COLOMBIA
November 25-30, 2017
Rio Matrix
Universidade Federale
Rio de Janeiro, BRAZIL
November 20-24, 2017
Investigación versus innovación
Foro de Innovacion
Guatemala, GUATEMALA
November 15-19, 2017
The New Metropolitan Discipline
Université de Montreal
Montreal, CANADA
November 8-11, 2017
Les individus créateurs d'Europe: Madrid
Fed. Nat. Agences d'Urbanisme
Strasbourg, FRANCE
November 4-8, 2017
Strategic development of Ugandan Cities
World Bank - UNHabitat
Arua, UGANDA
November 2-7, 2017
Metropolitan v. Urban Transports
Urban Mobility Conference CODATU
Hyderabad, INDIA
October 20-24, 2017
POT's Modernos
DNP y NYU
Bogota, COLOMBIA
October 16-19, 2017
Metropolitan Design, Keynote Speaker
Sommet Mondial du Design
Montreal, CANADA
October 11, 2017
Video on Colombian New Urban Planning
New York University
New York, USA
September 21-28, 2017
Mexican Professors metropolitan course
Universidad de Guadalajara
Guadalajara, MEXICO
September 18-20, 2017
Argentinian Metropolises
1st International Congress of Urbanism
Buenos Aires, ARGENTINA
September 16-18, 2017
Guadalajara metropolitan framework
Universidad de Guadalajara
Guadalajara, MEXICO
September 10-13, 2017
Plataforma Metropolitana Monterrey
Plataforma Urbana Monterrey
Monterrey, MEXICO
July 10-15, 2017
POTs Modernos
DNP
Bogota, COLOMBIA
June 19-22, 2017
New Discipline Metro-GEN
XII Metropolis World Congress
Montreal CANADA
June 12-16, 2017
5to. Foro Urbano Nacional
Bucaramanga Metropolitan Observatory
Bucaramanga, COLOMBIA
June 4-11, 2017
Bucaramanga Brainshop
UN-Habitat Colombia
Bucaramanga, COLOMBIA
May 22-25, 2017
Transport Public moteur de changement
Bangkok 2050
Phuket, THAILAND
To see all speaking engagements,
click here
.