Introduction
Pedro Ortiz is an experienced planner and manager of metropolitan issues. The explosive growth is a challenge many metropolises around the world have to face on interrelated issues as Transport, Housing, Development Governance, Environment, Social, Economic, Infrastructures, etc. Many are the problems Metropolises are facing and little knowledge is around to handle these problems. It is a new phenomenon: it requires new knowledge, new approaches and new management procedures. Pedro Ortiz is one of the very few professionals around the world with extensive experience in this issue.
What You Can Expect
Pedro Ortiz approaches metropolitan issues in a integrated way. He has recently published with McGraw Hill 'The Art of Shaping the Metropolis' which is changing the approach to Metropolitan Management and Planning many cities are taking around the world.

He was in charge of the Metropolitan Plan of Madrid 1996 and had to integrate Environment, Transport, Economic activities, Social facilities and Housing, under the scope of Governance. He knows about how all these issues work together and how they have to interact to result in positive development in equilibrium for the metropolis.
Recent and Upcoming Commitments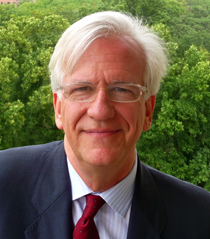 Pedro B. Ortiz
Date
Topic & Event Details
Location
February 1-10, 2019
Metropolitan Handbook
TellME European Union
Guadalajara, MEXICO
November 14-15, 2018
Metropolitan Introduction
University of Baltimore
Baltimore, MA, USA
November 3-11, 2018
Taller Metropolis de Barranquilla
Metropolis Barranquilla
Barranquilla, COLOMBIA
November 1-10, 2018
Metropolitan Complexity
TellME European Union
Mendoza, ARGENTINA
October 28-31, 2018
Metropolitan Management para Arquitectos
Congreso ASINEA
Guadalajara, MEXICO
October 17-20, 2018
Taller Metropolitano
Universidad de Guadalajara
Guadalajara, MEXICO
October 11-15, 2018
Resultados Brainshop
FUNDESA
Guatemala, GUATEMALA
October 8-10, 2018
San Jose Integral Urban Operation
BCIE Board of Directors
San Jose, COSTA RICA
October 1-5, 2018
Importancia áreas metropolitanas
Dia Metropolitano
San Salvador, EL SALVADOR
September 24-27, 2018
Metro Eco-Fin NYU UNHab Course
Un-Habitat
New York, USA
September 11-13, 2018
Integracion Metropolitana de Puebla
2018 LATAM Congress
Puebla, MEXICO
September 1-6, 2018
Guatemala BrainClub
Senado de Guatemala, Senacyt
Guatemala, GUATEMALA
July 25-28, 2018
China Urban Dev & Planning
Ministry Housing & Urb-Rur Dev.
Suzhou, CHINA
July 9-21, 2018
Guatemala Brainshop
Guatemala Government
Guatemala, GUATEMALA
June 25-28, 2018
Infraestructuras Metropolitanas
Consejo de Políticas de Infraestr
Santiago de Chile, CHILE
June 12-15, 2018
BCIE Investment selection
BCIE Board of Directors
Santo Domingo, Rep. Dominicana
June 1-6, 2018
Estrategia metropolitana San Jose
Inversion estratégica BCIE
San Jose COSTA RICA
May 15-17, 2018
Eisenhower Fellowship
Final Course dinner
Philadelphia, PN. USA
April 22-23, 2018
Metro Architecture as ground project
New York Institute of Technology
New York, USA
April 18-23, 2018
MetroYork
New York Institute of Technology
New York, USA
To see all speaking engagements,
click here
.